Our camper is a 1999 Coleman Cheyenne Camper. We decided on the Cheyenne because of the front storage area to carry your camping gear and you do not have to jump over a sofa to climb into bed. We like pop Up campers cause you can equip it with any thing you like. This is a matter of personal preferences. Our camper is cool with a 13,500 btu AC unit plus on board battery. I have made a few modifications of my own like adding back up lights, water heater with faucet , cable wired, and a method on how to run 3- 1500 watt heaters safely with out overload. These modifications are featured within this website. Our tow vehicle is a 1997 Chevy 1500 truck which does a great job, but always remember to install a transmission cooler on your tow vehicle. You can view the Cheyenne by clicking on the Cheyenne Camper below. This will carry you to the Coleman website. Click your back browser key to get back to this page. Enjoy and HAPPY CAMPING !!!

1999 Coleman Cheyenne Camper
| | | |
| --- | --- | --- |
| King Size Bed | | Dinette & Reg Size Bed |
| | | |
| Swing Level Galley | | Dinette |


Accessories I Have Added
Hot Water Heater with Mixing Valve
Additional 20 Amp Electrical Circuit
Cable and Sat Wired
Back-Up Lights
Deep Cycle Battery
3 Ceramic Heaters
Scanner Radio
Color TV
Toaster Oven
Coffee Maker
Bunk Lights
Bunk Fans

This Is Our Favorite Camping
Buddy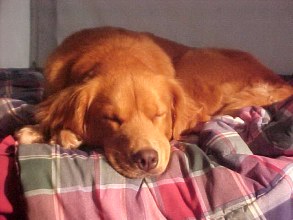 She Goes On Every Camping Trip
Her Name is "Lady"