Welcome and Thank You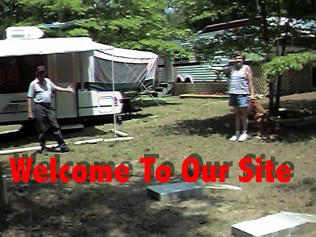 It is our 2 year anniversary on the internet !
We would like to thank each and everyone that have
made Pop Up Camping In North Carolina
A Huge Success !
Thanks to all of you for the compliments and suggestions. As always
your e-mails are always welcome . As you explore our site you will
find that it has taking on a whole new look and feel. Our goal is to make Pop Up Camping In North Carolina your #1 website for information
pertaining to Pop Up Camping.
NEVER UNDER ESTIMATE


Hello everyone !! This is is Donnie and Betsy and welcome to our site devoted to the world of camping in a Pop-Up-Camper. With in this site, we address to the "will be pop up camper owner" and to all pop up campers that enjoy the beautiful outdoors, and searching for tips and adventures. I credit my wife Betsy for getting me involved in camping. We have always enjoyed traveling and meeting people, but the expense of motels and other lodging sort of slowed us down, plus we both enjoy the outdoors. She mention a camper to me and I really thought it was a great adventure. By being a handyman in a lot of areas I have come up with a lot of ideas to enhance your pop up camper. You will find information on this site that is hard to find plus step by step instructions on how to complete these projects. The projects are not for everyone cause we all have our on personal preferences, but the information can be valuable to you if you decide to undertake such project. If you are a regular visitor you can just click on our all new update page and you will be able to link to the new projects much faster. I hope you enjoy my site, and bookmark it cause I will always be changing it. I love E-mail so don't be bashful -- Please Write!
We try very hard to answer each and every e-mail !!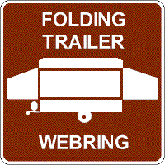 By

Copyright 2001 Ó Pop Up Camping In North Carolina